Route 66 People: A Who's-Who of Characters, Legends and V.I.P.'s

Many celebrities of Route 66 are often referred to as "Characters"....a term of endearment,  because they have unique talents, out-going personalities and a passion for promoting The Mother Road, Route 66.  

Some are Route 66 business owners, others are not.  On this page, the Chamber wishes to recognize 

these fine people who contributed to the history and legends of this famous highway.

Here are just a few of many 'Characters' that we all love!

Present working list as of this date:

(Some photos have links)

Dean "Crazy Legs" Walker

Ron "Tattoo Man" Jones

Melba "Mouth of the South" Rigg

Harley & Annabel Russell "Mediocre Music Makers"

Bob "Crocodile" Lile

Michael "The Sheriff" Wallis

Larry "Superman" Tamminen

Bob & Ramona Lehman

Jerry "McJerry" McClanahan

Dale 'The Barber" Holly (deceased)

Gary Turner

Scott  Nelson

Laurel Richards Kane

Angel "Guardian Andel" Delgadillo

Mickey Bulger

This page was last updated: February 9, 2016
WORKING LIST from SUBMISSIONS

for Mother Road V.I.P. Recognition

Ernie & Francis Edwards, The Pig Hip

Mike & Betty Callens, Tee Pee Curios

Bill & Terri, The Blue Swallow

Hugh & Zelta Davis, The Blue Whale

John and Winifred Mathis, The Wagon Wheel Motel

Delbert Trew, Devils Rope Museum

Butch Breger, The Round Barn

Rich and Linda Henry, Henrys Rabbit Ranch

Laurel Richards Kane, Afton Station

Dawn Welch, Rock Cafe

Ron Warnick, Route 66 News

Emily Priddy, Kids on 66

Emory and Barbara Russell of Russell's Truck Stop 

John and Kerry Pritchard,  Hackberry General Store Owners 

Larry Courtney, Galena & Route 66 Promoter

The Funks -Funks Grove Sirup Shop Funks Grove IL

Bill Shea Sr & family - Shea's Gas Station Museum Springfield IL  (Bill is deceased)

Sue Waldmire & family - Cozy Dog Drive In Springfield IL

The Adam's - The Ariston Litchfield IL

Fran Houser-Midpoint Diner Adrian TX

Dan Rice - 66 To Cali Santa Monica CA

Betty Wheatley

Bob Moore, Lake Havasu, AZ.

Jerry McClanahan, publisher EZ66 Guidebook

Tony Holden, Vintage Iron Motorcycle Museum in Miami, OK

Kevin & Nancy Mueller, Blue Swallow Motel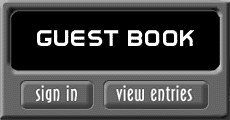 Route 66 Legends who have passed 

NOMINATE A PERSON 

AS A CHARACTER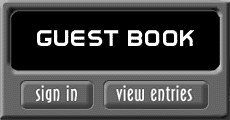 SUBMIT A NAME OF A

ROUTE 66 VIP



Mickey Bulger         Dean Walker

Ramona & Bob Lehman with Melissa "Mrs. Landrunner" Turmel 

"Tow Tater"           Melba Rigg

Harley and Annabel  (Annabel is deceased and missed.

Laurel Kane (deceased)   Betty Wheatley   Ron McCoy

Larry Courtney, Ron Jones, Jim Conkle, Dean Walker

Bob Lile    Michael Wallis  Jerry McClanahan

Mike Callens

Tepee Curios, Tucumcari, NM

Joe Loesch -Entertainer, Voice-overs and More!