Deceased Legends of Route 66

These Deceased persons are often referred to as the "Sons and Daughters of the Mother Road", and also as "Legends",  because they had a passion for promoting The Mother Road, Route 66.  

Some were Route 66 business owners, others were not.  On this page, the Chamber wishes to recognize 

these fine people who contributed to the history and legends of this famous highway.

This page is presently not complete, and is Under Construction.

Route 66 Legends

who have also passed 

Juan Delgadillo

General Bob

Frances J Marten, 

Our Lady of the Highways

Lucille Hammons, Lucilles

Lillian Redman, The Blue Swallow

Howard Litch, Galena

Hugh & Zelta Davis, Blue Whale

Betty Courtney, Galena KS.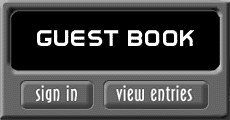 SUBMIT A NAME OF A

DECEASED LEGEND



"Ms. Route 66", Fran was a charter member of Friends of the Mother Road and a longtime supporter

of the Missouri Route 66

Association.

IN MEMORY OF

FRAN EICKHOFF

1929 - 2008





Bob leaves behind a vast legacy of art that has has made a global audience aware of the

importance of Route 66 and everything

the venerable highway stands for

and represents.

IN MEMORY OF

BOB WALDMIRE

1945 - 2009





Bobby Troup was an American actor, jazz pianist and songwriter. He is best known

for writing the popular standard 

"Get Your Kicks On Route 66"

IN MEMORY OF

Bobby Troup

1918 - 1999





Cyrus Stevens Avery was known as the "Father of Route 66". He created the route while a member of the 

federal board appointed to create the Federal

Highway System, later establishing the

U.S. Highway 66 Assn. to pave and

promote the highway.

IN MEMORY OF

Cyrus Avery

1871 - 1963





The "Wombat" didn't require you like Route 66, only that you listened to his enthusiam, and if you listened 

for longer than 15 minutes, you'd end up being 

another "Roadie". His enthusiasm and 

joy were infectious.

IN MEMORY OF

Jan Howard Finder

1939 - 2013





A Tribute Page link for Jan will be published soon.