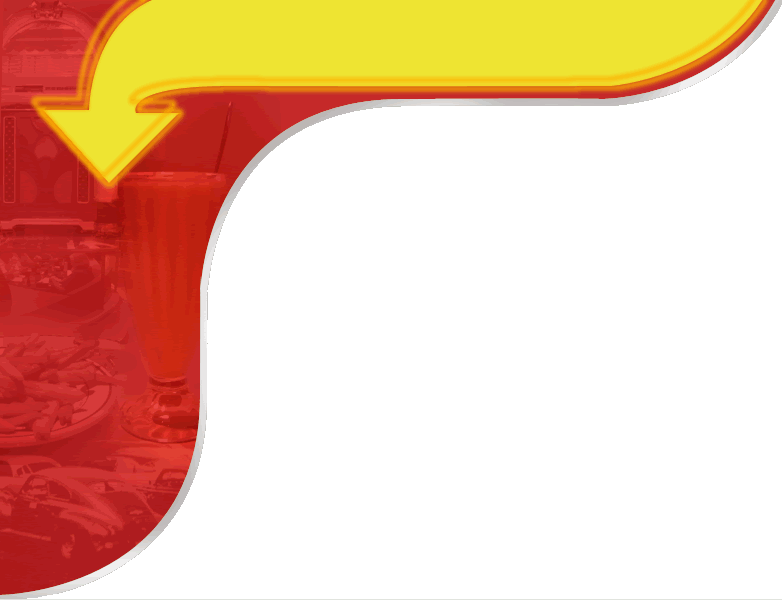 One of the biggest Attractions of Route 66 is the Food!  

From downtown Chicago to the Santa Monica Pier in L.A., the

Mother Road offers some of the best dining establishments in America....and these eateries include everything from 5-star Big City Restaurants to Diners in the middle of nowhere.

Scroll-down this page and you will get a "taste" of what this famous old highway has offered it's travelers since 1926.  Enjoy! 

Northpark Mall in Joplin, Mo. has recently remodeled it's food court with a Route 66 theme from floor to ceiling.  The Mall is on the 1958 "final alignment" of 66 on north Rangeline Road.

The Old Riverton Store (1925), formerly Eisler Bros., is in Riverton, Kansas.

Look for delicious sandwiches "Hand-crafted just for you" and a big Route 66 Gift Shop.

Needing restoration in Chandler, OK.

Pancake Hut, 

Carthage, MO.

White Rose Winery in Carthage

MOTHER ROAD COFFEE is located on the historic Carthage, MO. Square, just a couple of blocks off the historic Mother Road, and across the street from the historic 1898 Carthage Courthouse

They serve expresso-based hot & cold drinks, fruit smoothies, hot & iced teas and a selection of homemade pastries.

The dining area is warm and cozy with a fireplace and comfortable chairs and sofas. A small library of books, a private meeting room and free wi-fi is also provided.

325 South Main Street, Carthage, MO.   417.359.8182

DIRECTIONS:

10 miles E. of  Avilla & 2 miles W. of Phelps, turn North on State Road 97  from 96/66 and follow the signs

Rub elbows with the Crop Duster and Skydiving pilots mixed-in with the friendly Locals who enjoy good food at reasonable prices in a country setting.  The Hangar Kafe is that "Something different" place you have been searching for!       Member-Route 66 Chamber

DRIVE-IN, FLY-IN or DROP-IN to the HANGAR CAFE in S.W. MO.!

DRIVE-IN, FLY-IN or DROP-IN to the HANGAR CAFE in S.W. MO.!

171 Main Street on Route 66, Oatman Arizona

928-768-1891

Serving the best Bar-B-Que

on the Mother Road Daily

Plus Cold Beer, Wine and Bar Favorites

​Ask about our 1920's  'Gangster' History !

WELCOME TO JOPLIN'S FULL SERVICE

Holiday  Inn

Featuring a ROUTE 66 Theme

that is perfect for Touring Groups,

and

Dine at the ROUTE 66 Pub & Grill

Including Event & Meeting Space for 200, Exercise Room, Indoor Swimming Pool

and our popular Full-Service Route 66 Pub and Grill with a Great Menu and Bar 

For even more information, Visit our  
WEBSITE
Located at 2935 South 6th street in Springfield, Illinois, is a small diner called the Cozy Dog Drive in. It is known as the home of the original hot dog on a stick. Opening up in 1946 the restaurant became the first Cozy Dog diner. 

THIS AD UNDER CONSTRUCTION