Route 66 has inspired artists such as Woodie Guthrie, Bobby Troup and Nelson Riddle to compose what we call today... 

 The Stories and Music of the Mother Road.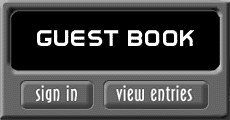 Woodrow Wilson Guthrie was born on July 14, 1912, in Okemah, Oklahoma. He was the second-born son of Charles and Nora Belle Guthrie. His father – a cowboy, land speculator, and local politician – taught Woody Western songs, Indian songs, and Scottish folk tunes. His Kansas-born mother, also musically inclined, had an equally profound effect on Woody.

Woody was a precocious and unconventional boy from the start. Always a keen observer of the world around him, the people, music and landscape he was exposed to made lasting impressions on him.

In 1920, oil was discovered nearby and overnight Okemah was a boom town. Within a few years, the oil flow suddenly stopped and Okemah suffered a severe economic turnaround, leaving the town and its inhabitants "busted, disgusted, and not to be trusted."

From his experiences in Okemah, Woody's uniquely wry outlook on life, as well as his abiding interest in rambling around the country, was formed. And so, he took to the open road, often on Route 66.

"I am out to sing songs that will prove to you that this is your world and that if it has hit you pretty hard and knocked you for a dozen loops, no matter what color, what size you are, how you are built, I am out to sing the songs that make you take pride in yourself and in your work. And the songs that I sing are made up for the most part by all sorts of folks just about like you."   Woody Gutherie

Bobby Troup was an L.A. songwriter who  wrote the song (Get your Kicks on) "Route 66"  while traveling the Route in 1946 on his way to the west coast.  On arrival, he gave the song to Nat King Cole, whose rendition helped make this song the most group -recorded  song in history!

Nelson Riddle
 was considered by many as one of the greatest arrangers in the history of American popular music, Nelson Riddle was and is still well known for his talents. Having arranged for and played with big band greats Charlie Spivak and Tommy Dorsey in the 40s, he found his own sound in working with many famous vocalists from the 50's into the 80's: Nat King Cole, Frank Sinatra, Ella Fitzgerald, Peggy Lee, Dean Martin, Rosemary Clooney, and Linda Ronstadt. He also composed for movies and TV, and composed the popular theme song for the Route 66 TV series in 1960.
Nathaniel Adams Coles , known professionally as Nat King Cole, was an American musician who first came to prominence as a leading jazz pianist. Although an accomplished pianist, he owes most of his popular musical fame to his soft baritone voice, which he used to perform in big band and jazz genres.  He was the first to sing "Get your kicks on Route 66" (written by Bobby Troup).

Making music for the Road!

The Delgadillo family: "Playing with bands up and down Route 66"

Angel Delgadillo Sr. arrived in Seligman, Arizona, in 1917 and set up a pool hall and barbershop for the town's Mexican and Basque populations. In 1926, Route 66 came through town and helped the family prosper. During the Depression, however, the family relied on the children's musical skills to survive. Juan Delgadillo began playing trombone in the Hank Becker Orchestra. Later his brothers and sisters formed the Delgadillo Orchestra, which traveled Route 66 in Arizona. 

Country singer 
Leon Troyer's
 new CD is 10 tracks that takes you on a journey of history, legends, and tales of Route 66. 
Click Image or here for clips
. 
Listen to these short programs all about Route 66,  The Mother Road.

..... more Route 66 Recordings and Videos! 

                                             Click images for links

A Jazzy tune by Chris Commissio

In Kingman Arizona!

The late singer/songwriter Glenn Frey sings "Route 66" a bit jazzier than Nat King Cole's version!

FOR ROUTE 66

BOOKS & MAGAZINES